Sylmar Emergency Locksmith Services (818) 812-1142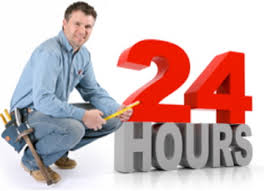 Are you looking for a locksmith company that will respond to your emergency requests in a timely manner? Sylmar Keys & Security Services is the best company you should contact. At Sylmar Keys, we respond to emergency requests from our commercial clients, residential clients, and also automotive clients. Here is the nature of some of the emergency locksmith services that we offer to our esteemed clients.
1. Emergency Lockout Cases
One of the most common cases where an emergency response is needed is a lockout issue. Residential clients, commercial and automotive clients might all face a lockout issue. This is one of the most frustrating experiences because no one expects it might occur. Therefore, it is important to have a partner like Sylmar Keys & Security Services that will respond to your emergency lockout issue on time and offer the much-needed rescue.
For residential clients, the lockout might be because of a misplaced key or maybe the key is damaged and you don't have a spare key. For commercial clients, the circumstance can be similar. However, for automotive clients, this could be caused by locking the key in the trunk leaving you stranded. Therefore, whenever any of these occurrences take place, you can always count on Sylmar Keys for a timely rescue, guaranteed.
2. Emergency Lock Change
Another instance when you'd need a locksmith that responds to emergencies would be when you need to change your locks. Let's say you lost the key in a mysterious circumstance and you suspect the keys might have fallen into the wrong hands. In such a scenario, it is wise to contact a locksmith that will respond to the need so that you will not lose your property.
3. Emergency Lock Rekeying
Rekeying is also treated as an emergency especially when you misplace your key and you can't lock the house, office or car. Therefore, you need a locksmith that you trust will respond to the need on time. This is the reason why Sylmar Keys & Security Services remains committed to serving our clients. We understand that your security and that of your property take top priority. Therefore, we will always offer the emergency services when needed.
Why Hire Sylmar Keys For Emergency Services?
1. Fastest response time
2. Highly trained locksmiths, therefore, your problem is solved ahead of time
3. You will pay a pocket-friendly fee for emergency locksmith services.
Common Customer Questions
At what Hours do you offer Emergency Locksmith Services ?
We operate 24 hours a day, seven days a week, and all year round! Therefore, you can always request for the emergency response team to be sent your way anytime.
How much do you Charge?
Our services are priced depending on a number of factors and therefore we advise that you call us for a quote.
• Changing locks (any kind)
• Re-keying locks
• Installing locks
• Fixing of the locks
• Replacement locks
• Emergency lock solutions