Sylmar Keys & Security Services – Lock Change service
Are you looking for the best locksmiths near you? Contact Sylmar Keys & Security Services for superior key and lock services. Locks change is one of the services provided by the experienced Sylmar Keys & Security Services locksmiths.
There is no doubt that locks provide basic security and so it is important ensuring the integrity of your house locks, commercial locks, and automobile locks. An efficient approach involves ensuring only authorized persons have the keys to your main door lock.
In case of moving house, you want to make sure that you have the locks changed for the lock integrity assurance. At Sylmar Keys & Security Services we provide security guarantee, through locks change service for commercial and residential customers. Therefore if you need a locksmith near you offering locks change service, just call (818) 812-1142 for a fast response. We provide the best customer service while ensuring that our customers are satisfied.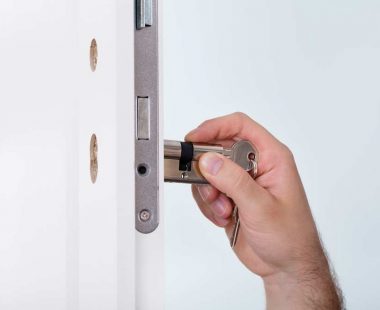 Why Consider Commercial Locks Changed?
If one of your employees quits, it is one of the triggers of lock change service. Because you should change the lock immediately to ensure the employee who resigned does not have access to the office, cabinets or even the safe. Consider that disgruntled employees might want to destroy important records, hurting your business. Therefore, ensuring they do not have access to your office after they have left will ensure the security of your business.
Change of security guard is also another reason why locks change is important. You want to make sure that only the newly appointed personnel has access to the guarded room. Just switching keys between hands is not enough to guarantee you no unauthorized access. Go a step further and change the locks in order to be guaranteed top security of your business and the stock.
In case you suspect untrustworthy persons had access to your business door keys, you also have to consider changing the locks. For instance, lost keys should raise an alarm that you need a secure lock. This does not only touch on the front door but also the cabinet doors. Therefore, contact trusted personnel immediately, for locks change.
Residential Lock Change
In the case of rental apartments, you need to consider complete locks change to be guaranteed only trusted persons have access to the house. Consider that you do not know who the previous homeowner trusted with the keys. Therefore, in order to be assured it is only you and your trusted family members have the keys, you should contact a professional locksmith for locks change.
Lost house keys or misplaced house keys will demand a change of locks. You do not know who picked the keys, irrespective of being aware of the circumstances through which you lost the keys. Therefore, it is important that you consider changing the lock immediately. Lock change should be done periodically. Some homeowners will change the locks annually just to be assured that they are secure. Talk to Sylmar Keys & Security Services for professional residential locks change.
Automobile Lock Change
Various circumstances demand automobile locks change. Whether you lost the keys to your car, you accidentally gave the car key to untrustworthy person or generally for periodical locks change purpose, talk to Sylmar Keys & Security Services. We provide a fast and reliable automobile locks change service.
At Sylmar Keys & Security Services, we provide an affordable rate for locks change service. When you hire our locksmiths, you are assured that we take the security of your home, and that of your family seriously. Therefore, we guarantee you high-security locks just to make sure that you remain safe and secure. Contact us today and enjoy the best pricing for locks change service. Our office number is (818)812-1142. At Sylmar Keys & Security Services, we remain at your service no matter the time or day of the week.