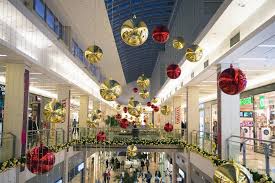 How to Ensure the Best Commercial Security throughout the Holidays
Protecting your commercial building is not something to overlook, especially when your employees are out of the office.  Therefore, whether you're on holiday, enjoying the end of the week or have closed your office for the rest of the year. This is the time you should probably pause and ask how secure the office is.
Burglars are always ready to seize an opportunity when there is less traffic at commercial buildings. This is especially true during the days when your employees are away. That is why you will need the following tips to ensure the best Commercial Security throughout the day, even when your team is away.
Conduct Routine Audits
Paying close attention to your building's security through performing regular audits will help ensure your business is safe. Any minor issues should be rectified immediately before they become serious defects.
Is Your Commercial Building Well Lit?
Do you have dark corners that burglars might take advantage of? It is important that you ensure the commercial building has adequate lighting around the whole building. Begin by checking to ascertain that the lights are working before leaving for the holidays.
Employ a Facility Manager
For busy organizations, it's not easy for the line managers or employees to check and ensure all facilities are working properly. That is why it is important for businesses to employ a facility manager. In fact, the facility manager will be in charge of checking some of the security features like emergency exits and also the lighting, hence an important role.
Be Prepared for Emergencies
Disasters and various unpredictable occurrences can mess with your business operations. The emergencies will not only occur when your employees are around, but will also likely occur while they are away. Thus, it is important that you are well prepared for emergencies.
Hire a Dedicated Professional Locksmith
A professional Sylmar locksmith will help provide the best commercial security for your business by ensuring all the commercial locksmith aspects are functional. This includes door locks, knobs, and various other security features.
How secure is your business? Contact Sylmar Keys & Security Services today and we'll perform a security check and recommend some of the changes that need to be considered.